In the early hours of Friday Jozef Wesolowski age 67 , a papal ambassador, was found dead in his room. Last year,
he was found guilty of sexual abuse to minors,
making him the highest official from the Vatican to be dismissed from the clergy for sexual abuse.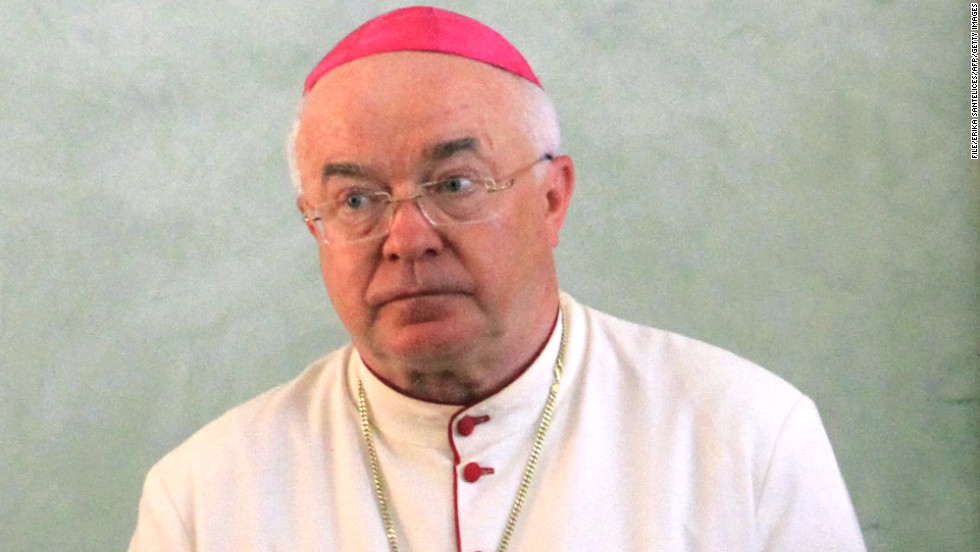 A recent developent grew, when the Italian newspaper,
Corriere della Sera
, reported
that Wesolowski's laptop contained more than 100,000 files with pornographic images and videos, some showing naked teens ages 13 to 17 forced to have sexual relations with each other or with adults.
The Vatican has stated that he died from "natural causes". Joszef Wesolowski fell ill at around July, postpoing his trail for the accusations of possesion of child porn. He was placed in the intensive care unit, but there has been no reports of the details of his illness.
I mean, this is crazy. We all have heard stories and jokes of a pedophilia Catholic priest, but a
ambassador 
being a pedophile, who knew someone that high in position would ever get caught? This goes to show you that man can't, be praised by other men to, be more "holy" than others. The Vatican is a joke, its the largest religion scam in the world. You got one religion here decapitating people like its Skyrim, and you got other people over there who can't even restrain themselves to commit disgusting acts. Mankind can't be trusted to maintain religion and spread its message the right way, it can only be guaranteed that man will abuse it and make others suffer in the name of religion. 
btw here is a funny scene from one of my favourite movies, V for Vendetta. I bet this happens every day.