Dec 09, 2022, 23:43 pm (This post was last modified: Dec 10, 2022, 00:41 am by Resurgence. Edited 4 times in total.)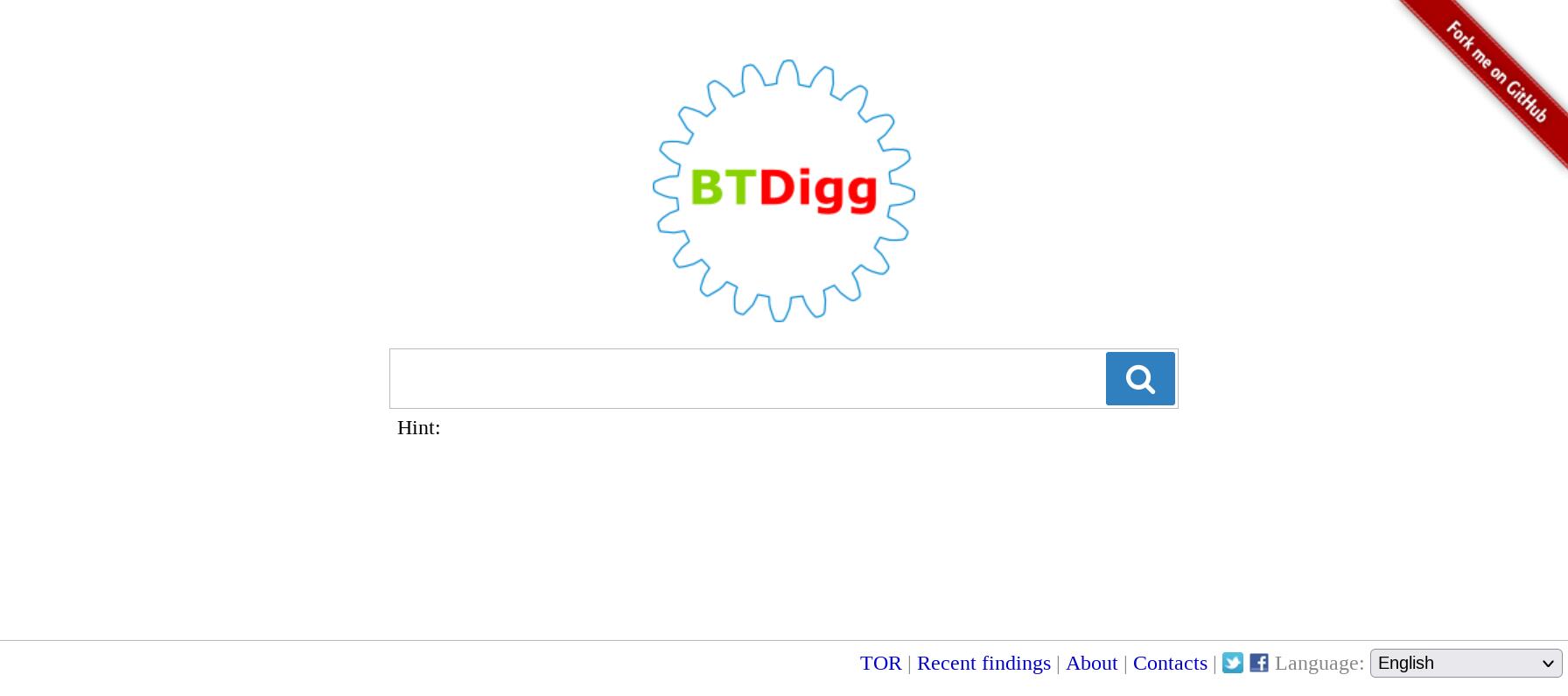 This wonderful search engine should be recognized and praised within the filesharing community. You can find torrents on BTDigg that you will never find on the more popular sites.
BTDigg search provides results not only based upon titles of torrents, but also relevant keywords that appear within the torrent files. For example, if you search for the term "Linux", it will show you title results and every instance that "Linux" is found within a torrent.
Note the highlights:

The search within torrents is very helpful in locating individual files (for example, an eBook within a large collection).  
Another handy feature is the recommended torrents that appear when you click on a torrent. This will also help you find other torrents.
Note the section in green: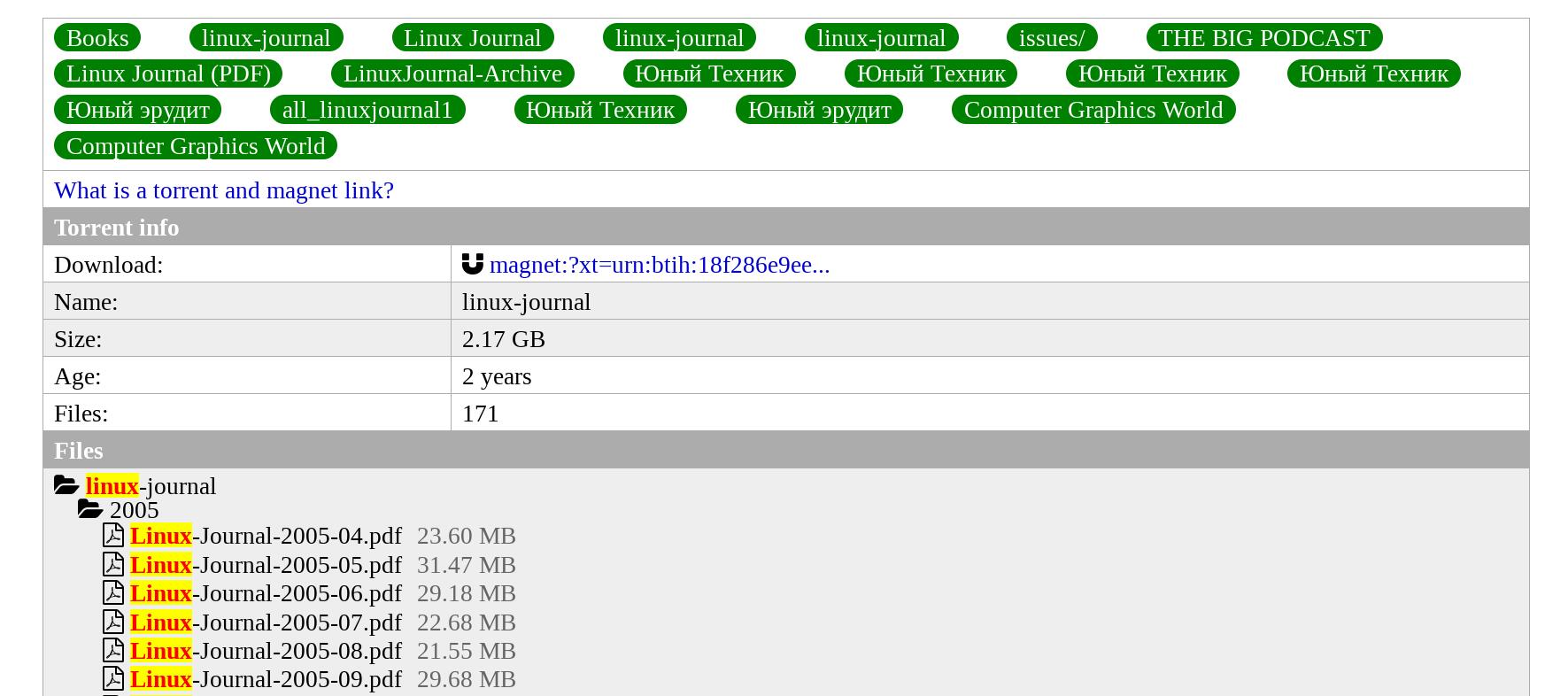 BTDigg's daily visitor traffic has been steadily increasing: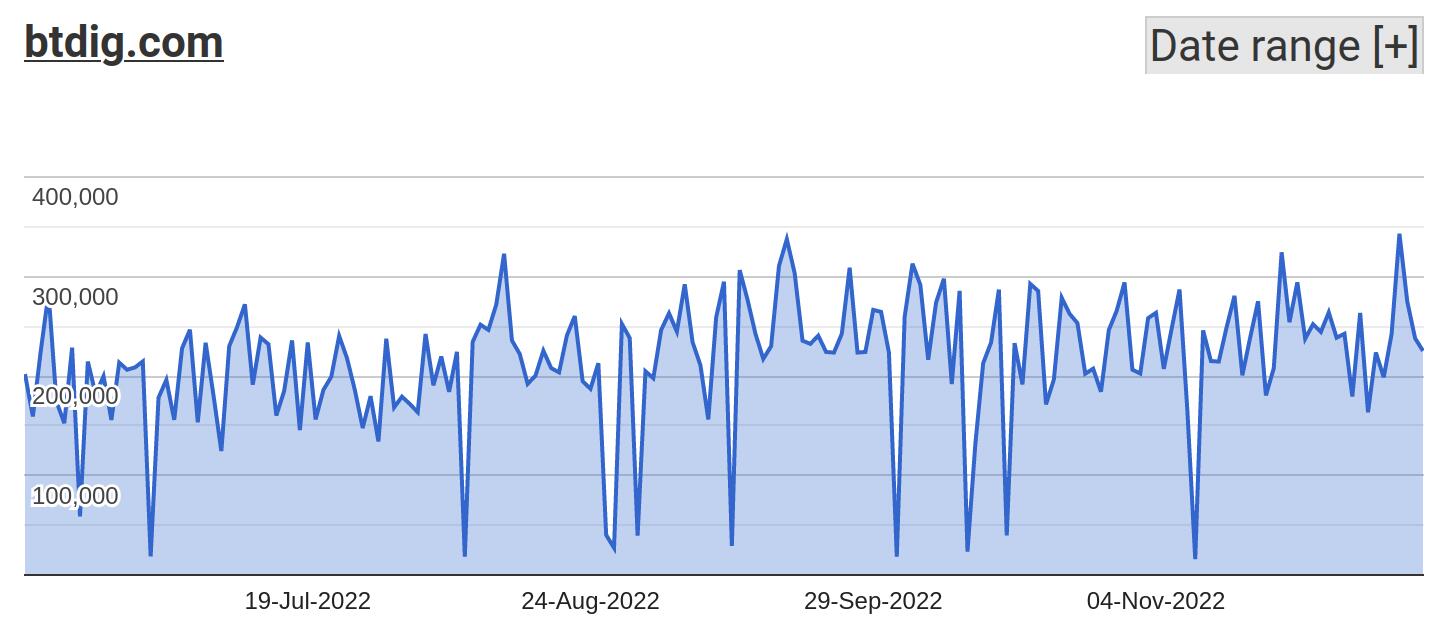 About BTDigg:
BTDigg's database is formed by DHT users. BTDigg participates in the DHT network and follows the DHT protocol specification.
The project name is an acronym of BitTorrent Digger (digger means a treasure hunter).
BTDigg is not a tracker and doesn't store any content and only collects
torrent metadata (such as file names and file sizes) and a magnet link (torrent identifier). This means BTDigg is entirely legal.
In addition to legality, BTDigg has two important properties: unicity and decentralization. Unicity means that BTDigg is the first system of its kind and there are no analogues yet. Decentralization of BTDigg provides the opportunity to search in the entire "torrent" space inside and outside of trackers (except private trackers).
https://btdig.com/
Tor:
http://btdigggink2pdqzqrik3blmqemsbntpzw...syd.onion/
If you would like to support the work of BTDigg, the Bitcoin donation page is here:
http://btdigggink2pdqzqrik3blmqemsbntpzw...onate.html
-----------------------------------------------------------------------------------------------------------------------------------------------------------------------
You can use this thread to post your unique finds on BTDigg. Please make sure the torrent is seeded before you post the link.
----------------------------------------------------------------------------------------------------------------------------------------------------------------------
70+ Favorite Christmas Movies
https://btdig.com/998ef5d535e11ebab635fe...b7eb481bf6
Tor:
http://btdigggink2pdqzqrik3blmqemsbntpzw...b7eb481bf6