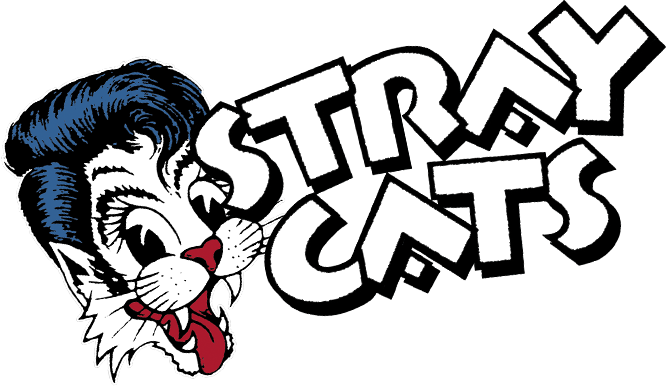 Hopefully KAT will be back soon but, in the meantime, if you've found your way here, welcome.
Our culture is rather different--it will no doubt seem coarse at first but once you get used to the language you will find its more honest and open--you may even come to like it. We delete far less here--"offensive" words, posts, threads...or torrents. We are not DMCA compliant.
We're not as "Web 2.0" as KAT, everything isn't connected, or collaborative, there are no "cheevos", etc. That's in large part because we record very little about you (and try to limit the amount of personal data you share). If you think about it you might agree that's no bad thing.
The bottom line is we're here to share, same as Artem, same as KAT, same as you.
PS. Our founders were arrested, our domains (even our servers) were seized and we came back so don't despair for KAT--it's a well run site so it's reasonable to assume they have contingency plans. It might take them a while to get back on their feet but don't write them off.
PPS. A few pointers on the differences between KAT and here, to get you started:
Please don't make "thanks" or "good tutorial" posts. We want posts to add something of value that make a thread worth opening. [In case you haven't noticed it, "View Todays Posts" in the page header is probably the best way to view the forum. But it's bitch when you see something has been added to a thread you're following and then when you spend your time opening it it turns out to be nothing more than "thanks".]

Release threads. We don't delete torrents so you don't need to maintain a release thread. But if you want to, this is the place: http://suprbayoubiexnmp.onion/Forum-Prom...r-Torrents

The usernames of forum staff appear in red: their powers are based around the forum. The usernames of Pirate Bay staff appear in blue: their powers are based around the torrent site. Some staff have both (and you can see that by their badges).

Most of the time, staff post as members of the forum. If staff post in a red font, pay particular attention to what they have written as you will be expected to abide by it.

The official web and onion URLs for this forum and for our torrent site are in the footer of this page. If you are using any other addresses they are either third party proxies, third party mirrors, or third party scam sites.

If you can't reach the site, you can click on the TPB Status link in the header to see whether it's the site or just you.

Clicking on the FAQ link in the header will get you answers to FAQs

If you have problems with your forum or pirate bay account, post in the Account Issues section. Only you and staff can see what is posted there. The section appears empty but that's because you can't see anyone else's threads.  You can only create one thread there--just reply to it if you have another issue.

If you want to report someone, post in the Report Bad Torrents / Comments section. Again, only you and staff can see what is posted there and the section appears empty because you're can't see anyone else's threads.

We discourage bumping of threads.

We discourage "post anything you want here" type threads. If you have a new question, start a new thread.

Remember that we don't know you. You might be a great guy/girl and have been a big name on KAT but that doesn't mean we will treat you any differently from any other newbie here. But if you earned the respect of people there I'm sure it won't take you long to earn the respect of people here.

Unlike KAT you don't need pre-approval to start uploading here but note that we look closely at new uploaders so don't slam 50 torrents up on a brand new account--we'll probably assume you're a spambot and ban you without looking particularly closely. For the same reason, try to avoid starting off with rar'd or zipped torrents.

Note that error messages on TPB

are

bizarrely cryptic. I don't know why. But there are sticky (our word for pinned) threads in the site issues forum for most of the common ones.

Torrents uploaded by "Anonymous" have NOT been uploaded anonymously. Unlike KAT, which in addition to allowing uploads also scraped other sites for torrents, that's not possible on TPB. Every torrent here has been uploaded here via an account here. The uploader has merely ticked the option when uploading to have their username suppressed from public view. Moderators can still see who uploaded what. You're right to treat such torrents with extra caution but we have trusted uploaders here with thousands of torrents who choose to avoid fame, so don't assume that every "anonymous" torrent is dodgy.

The pink and green skulls you will see next to some uploaders names are our version of "verified uploaders" BUT they are quite different. Firstly, and most importantly,

you cannot request status

here--if you do then you will likely have your account annotated so that you will never be granted it. Trusted (pink) or VIP (green) is awarded by the site staff based on observed merit. Secondly, it's not revoked if you cease uploading. If your torrents were legit two years ago the fact that you're no longer uploading new torrents doesn't change that. For downloaders, note that status isn't given to uploaders until after they have proven themselves repeatedly. So many of the uploaders without skulls are perfectly good--don't dismiss them out of hand (but, obviously, be somewhat more cautious when downloading from them).