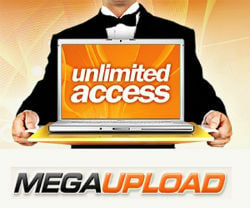 It was an extremely long road up until that point, with multiple successive delays hindering progress, but last month saw Kim Dotcom's extradition hearing finally
get underway
.
The hearing was expected to take around four weeks but earlier this month it became clear progress would not be so swift. After the U.S. had made its case to extradite Dotcom and former colleagues Mathias Ortmann, Finn Batato and Bram van der Kolk, the defendants repeatedly claimed that
the hearing was unfair
.
The United States had done everything possible to stop the quartet from mounting a proper defense, they argued, so the whole thing should be paused or even thrown out altogether following
submissions to that effect
.
The hearing was due to end on October 16, despite Dotcom being absent
due to pain
from an existing bad injury. That didn't happen and today the court revealed that efforts to have the hearing thrown out had failed.
In a ruling released today, Judge Nevin Dawson said he would not hear full argument of the applications to have the extradition hearing brought to a close.
The defense wanted to show that the New Zealand government had acted illegally when they arrested Dotcom in 2012 but that was disallowed. The Judge gave no reasons why, only indicating he would reveal all when the hearing was completed.
As a result the defense will now begin stating its case on Monday but that hasn't stopped a clearly irritated Dotcom airing his opinions in public.
"We will identify why the United States case is flawed. Sadly because of the limited focus of such an extradition hearing I can't call the required and planned expert evidence to simply answer the incorrect factual assertions by the United States. The United States won't permit [experts] to be paid," Dotcom explained.
"The case will now turn on important legal argument. We outline this on Monday. However, when we enter the ring we do so to win. The obstacles the United States has put up to stop us from fighting back won't stop us. We won't be silenced by bullies!"
Dotcom's entire future could hang on the outcome of this extradition hearing. If extradited and found guilty in the United States, he and his co-defendants face the possibility of decades in jail. Nevertheless, Dotcom seems up for the fight.
"I wish you could all be at my court hearing on Monday. It's going to be good," he concludes.
Source:
TorrentFreak
, for the latest info on copyright, file-sharing,
torrent sites
and
ANONYMOUS VPN services
.
Originally Published: Thu, 29 Oct 2015 09:10:14 +0000
source